De-capping machines for screw caps
Security and quality
With the Datz de-capping machines ES 3 – ES 24, all common screw caps can be removed quickly with high speed.
The capacity of our de -capping machines is up to
60.000 bottels per hour.

Which closures can be removed ?
Metal roll on caps
Plastic roll on caps
Twist-Off caps
De-capping machine type ES-20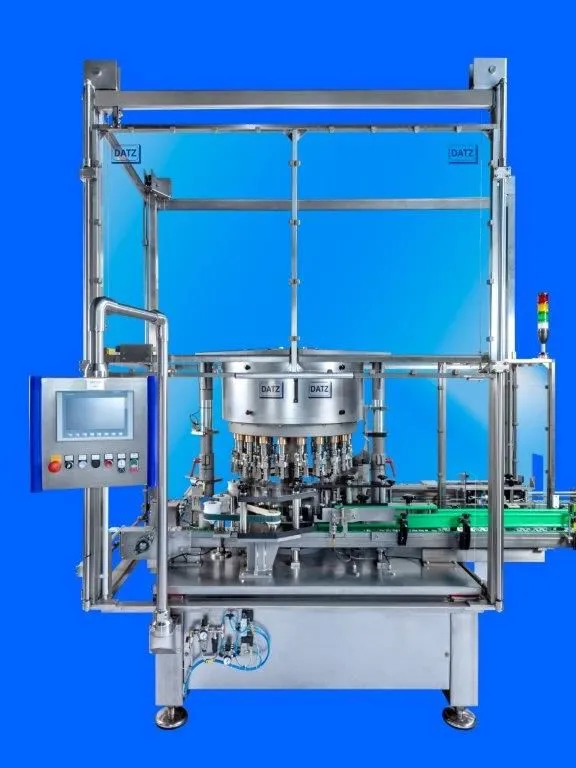 Front view
This unscrewing machine with 20 unscrewing heads achieves an hourly output of 50,000 bottles.
The machine is built on a solid frame construction fully clad with stainless steel sheets.
The drive elements are easily accessible by removing the cladding sheets.
By using different format sets, various bottle formats can be processed without any problems.
By using different format sets, various bottle formats can be processed without any problems.
Flexible use of the de-capping machine in the production chain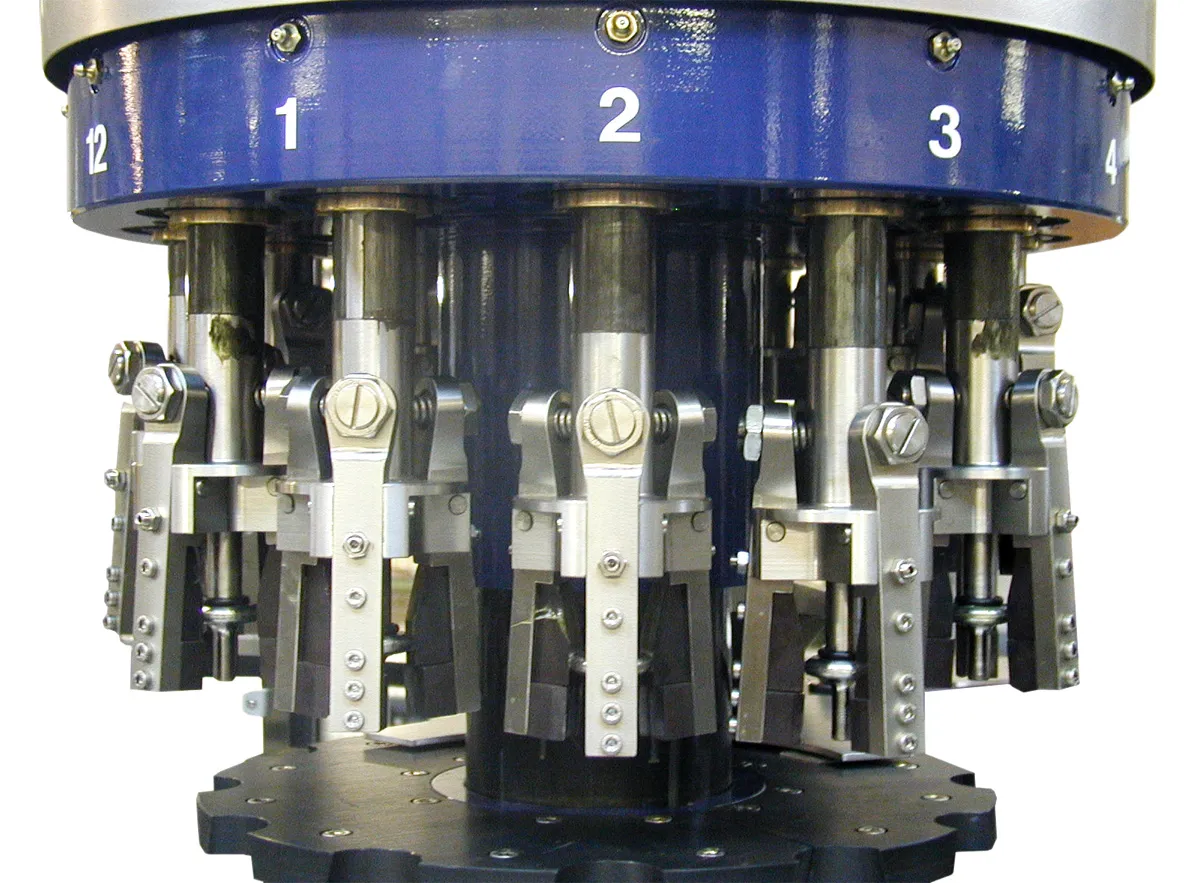 The construction of the machines is robust, with low wear and tear.
The changing of the format parts is fast and simple. Dr. Datz de-capping machines can be integrated easily into the production line.
Our experienced engineers will support you .


See a short videos of our de -capping machines
Individual protection gear for de-capping machines
The Dr. Datz company produces for all new and older machines individual protective covers.
The legislator stipulates that de-capping machines for safety and noise protection must be provided with individual protective covers. That means that all older machines, which are still in use, must be retrofitted.
Dr. Datz offers you the right solution:
We manufacture also for older de-capping machines individual protective covers in order to be on the safe side.
>>Please feel free to contact us.<<
Quality
... is our engagement.

Many talk about quality, we live for it!
Quality is evident when it comes to the permanent practical operation of a machine.
Dr. Datz machines are very robust. Many of our machines are meanwhile more than 40 years in use. Therefore we have all kinds of spare parts on stock. .
Through this continuity within the production offer, the machines reach an extraordinary economic level.
How is this high quality achieved?
We use seal-free material with high strength.
Almost all materials are hardened.
The surfaces are specialy treated .
All parts that get in touch with water are made of stainles steel.
>>Contact us here. We are happy to help!<<